About Bible SMS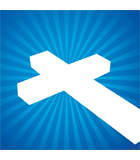 Bible SMS is a free bible text message service dedicated to spreading the word of God via text messages (sms). By joining as a member, you will receive free weekly bible verses delivered as a sms text message directly to your mobile cell phone automatically. Our newly introduced "verse on demand" feature, allows anyone to receive bible verses daily or instantly.

Our mission is to spread the word of God worldwide using sms mobile technology and support believers worldwide to continue growing in the grace and knowledge of our Lord and Savior, Jesus Christ.


Like Bible SMS?
Click below to share with your friends and family on social media.
What is Bible SMS?
Bible SMS allows members to receive bible text messages and Christian text messages to mobile cell phones. Bible SMS is a website which offers a Christian sms service allowing members to receive a text message bible verse once per week automatically, or a daily bible verse upon request.
Bible SMS sends christian sms messages and free bible verses to mobile cell phones throughout the world. Bible verse text messages are sent in english. Learn more about the bible versions we use to send bible text messages.
Available Networks
Bible SMS is a free bible sms provider in the United States and supports major national mobile cell phone carriers as well as major international cell phone carriers.
Bible SMS (ON DEMAND) is a new feature and has only been tested in the US and only on the AT&T, Verizon Wireless and Sprint networks. This feature may also be compatible with other carriers. Learn more about instant bible verses »
SMS Technology
Bible SMS sends free bible text messages and Christian sms messages to mobile cell phones using sms and "on demand" technology. Members receive free weekly bible text messages directly on their mobile cell phones. Daily bible verses and hourly bible verses are only sent upon request. Simply reply the word NEXT to receive another daily bible verse.