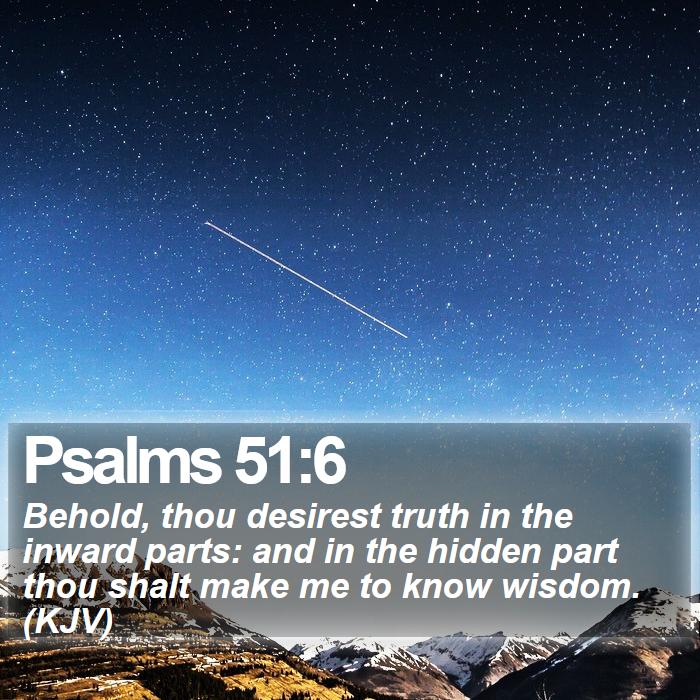 Like This Bible Verse? (Psalms 51:6)
Please share it with your friends and family on social media.
Inspiring Bible Verses - Life, Love, Faith, Strength
Read more short bible verses images, inspirational bible verses pictures and bible quotes about strength, life, love and faith.

Psalm 119:133 - Order my steps in thy word: and let not any iniquity have dominion over me. (KJV)
Proverbs 18:8 - The words of a talebearer are as wounds ... (KJV)
1 Samuel 12:16 - Even now, take your stand and see this great thing which the Lord will do before your eyes.